Locker Rotex Spares
We are pleased to announce that the Locker Group has acquired the business and assets of Potter and Soar Ltd, which will further consolidate our position within the Industrial and Architectural wire mesh markets.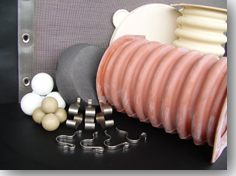 A comprehensive range of spare parts and screen cloths for Locker Rotex screeners are available at competitive prices.
Rubber cleaning balls, bellows, inspection covers, screen tension clips and carbon slipper balls are available from stock. Aluminium and stainless steel lids, pans, screen frames and other specially fabricated parts are made to order.
Reconditioned gear boxes are available, and machines can be rebuilt.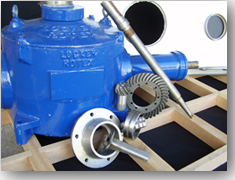 Customers are requested to supply full details of their screening equipment including model number and serial number when ordering these items.
A wide selection of woven wire mesh screen cloths with PVC taped and eyeleted edges are manufactured in-house for all Locker Rotex type 'A' machines.
For GP type screeners with wooden frames we can supply woven wire mesh as cut pieces with plain edges.
Two deck Locker Rotex Screener
One to four deck machines available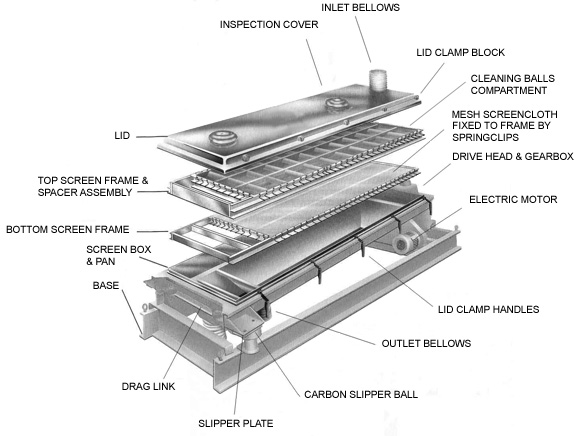 NB. 'Rotex' is a trade name belonging to Rotex Inc, a business that has no connection with Locker Group